fine art floral design & event styling
for refined couples
bespoke flowers | memorable celebrations | grand destinations
" I am passionate about creating art & beauty through flowers, and my work allows me the opportunity to travel the world. Every time a client chooses me to be their florist, I feel privileged to experience extraordinary love stories around the globe and to help make their celebration unique and one-of-a-kind through my floral design."
Anna Cortez, owner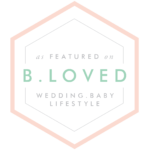 With a passion for nature and floral design, Corcortez is able to create truly unique arrangements for every event. Our approach to flowers embraces a wild romantic look, with a belief that floral arrangements should display their natural beauty without feeling stuffed or overdone.
Corcortez's signature look incorporates large romantic blooms, fruiting branches, various types of foliage and fruits sourced from local forests and fields. Foraging from the local environment allow us to ensure that our designs are extensions of the surroundings, creating a bridge between nature and the design itself. When designing flowers, our aim for flowers is to continue to grow and flourish in their own unique way, rather than to appear restricted and without life. We strive to ensure that all of our work is exceptional and we proud ourselves in paying a huge attention to detail, making sure that each wedding or event we execute, leaves a lasting impression on our clients and their guests.
This is what makes our work stand out.
Under the name of Corcortez, florist and stylist Anna Cortez create delicate, romantic flower arrangements, which are reminiscent of old-world flower paintings with a modern touch. She is the creative force behind Corcortez Floral and also a landscape designer, horticulturist, home maker and traveler. Anna's work with plants and flowers takes her beyond Berlin, Germany where she is currently located. From flowering weddings in Italy and France, to travelling as far as Spain, Morocco or Czech Republic for international weddings and projects. From garden-inspired bouquets to big installations, the floral creations are sourced locally and change with the seasons. Anna takes an inspiration from her travels, art and nature around the world.
our clients are chic and elegant. They are looking for a unique, bespoke experience. they value the beauty of flowers and want their wedding to be filled with them.
" Since our first contact, (we did all the planning through emails and telephone calls) Anna's attention to detail stood out and it was carried throughout the whole wedding. She was as excited as us about our color palette, and it's really cool to share the feeling with a provider. Sitting at the altar the only thing missing were the birds and the bees, it felt like a garden and until today our guests keep on gushing about the decor at the venue, it was spot on perfect. From the whole experience I specially have to say thank you for my bouquet (I come from Costa Rica), it was my dream to have peonies at our wedding but they were off season flowers, and Anna surprised me by adding them to my bouquet. Thanks to her it was an unforgettable day! Overall we would recommend Anna a thousand times. She's really passionate about what she does and she really does create magic. "